Matillion 
ELT in the Cloud
Maximise your data strategy potential with the data transformation solution tailored for cloud-based data warehouses. Matillion offers a platform designed for Amazon Redshift, Google Big Query and Snowflake.
Find out more about Matillion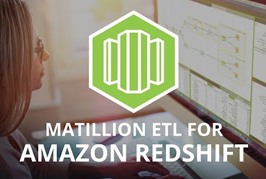 Matillion for Redshift
Matillion simplifies data loading from your main enterprise data sources and, thanks to powerful data transformation capabilities, allows you to join different datasets while leveraging your cloud platform capacity. Matillion is a AWS Advanced Technologies partner and one of the few solitions to be certified AWS Big Data Competency.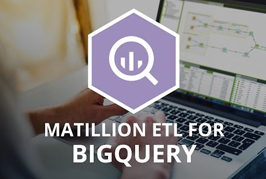 Matillion for Big Query
Perfectly integrated into the Google ecosystem, Matillion is a Google Cloud partner solution and trusted reseller in the GCP marketplace. You can use Matillion to easily connect to your Google Cloud Storage, Google Sheets and Google Analytics data sources, among others.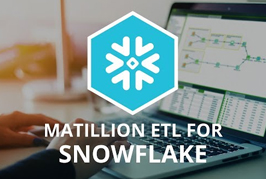 Matillion for Snowflake
Working together with Snowflake, Matillion allows you to get the most out of the multi-cloud. By integrating AWS, Azure, GCP services and others, all the while benefitting from the target database elasticity, this solution combination offers numerous advantages, and is deployed both easily and quickly.
Find out how Siemens Power leverages Matillion for Amazon Redshift to leverage data from the AWS marketplace to rapid data insights.